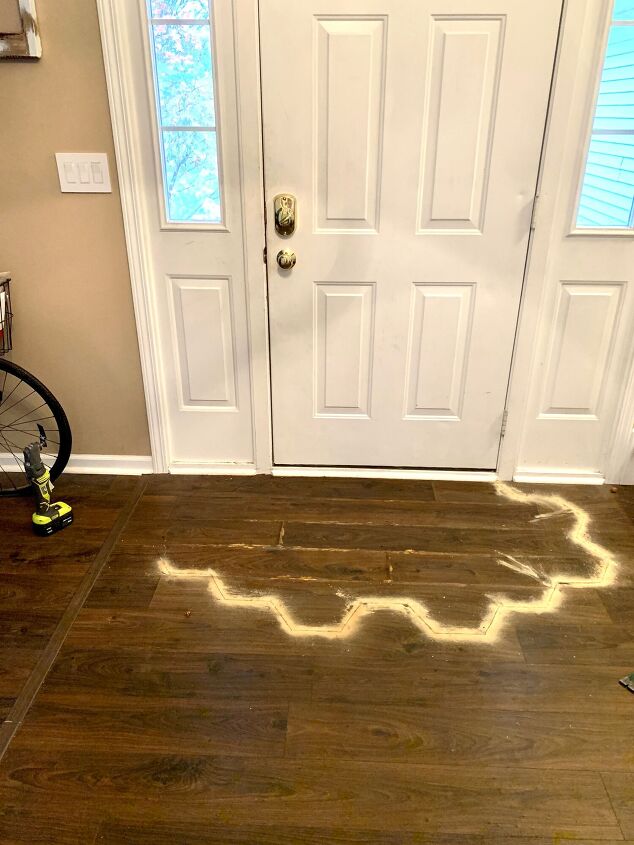 See that word "rug" in my title? Remember what our cat does to them? Here's yet another house project that had to be completed due to Lucky having no respect for floor coverings. And I thought I was safe this time, people! We had a big entry mat that was rubbery and patterned with gaps and swirls, so there was no way that thing should've been inviting to pee on! But our cranky old man found a way to balance precariously and do his business anyway, ruining the laminate flooring underneath a little more every time.
Finally, I couldn't take it anymore and was genuinely worried about our subfloor. So what to do? This is our main entry, so we had to put something there that would be friendly to wet and muddy shoes. Eventually we want to run nice wood flooring all through this main floor, but we're not ready to cough up the $$$$ for that quite yet, plus I wanted something more durable for this entry point anyway.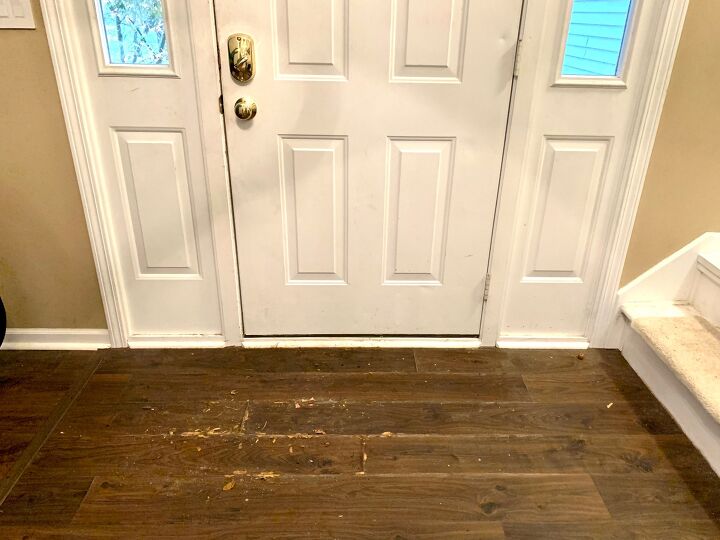 (I will spare you the close-up photo, but you get the idea.)
My husband and I agree that most tiled entries look outdated and/or we just don't like them as a matter of preference. But, what if I did something here that would tie in with what I did for our kitchen? Using hexagon tiles, I'd cut out the laminate flooring and installed the tiles like a puzzle, blending the 2 kinds of flooring into a cool kind of edge.
Please Head On keep on Reading (>)